Joshua 3 tells the story of the Israelites crossing the Jordan River from the east to enter the land the Lord had promised their ancestor Abraham over 500 years prior in Genesis 15:18-21.  Israel crossed the Jordan River that day on dry ground as the Lord stopped up the waters, reminiscent of the Jews' passage through the Red Sea forty years earlier.  When they had crossed, the Lord commanded Joshua in 4:1-7 to oversee the building of a memorial made of 12 stones, one for each tribe of Israel, to commemorate the miracle of the waters of the Jordan.  "So these stones shall be to the people of Israel a memorial forever."
It is my intent that this page will be a memorial to the Lord of his mighty works in behalf of myself and my family.  It was begun today, January 21, 2013, to celebrate a recent event but will reach back to include some important dates and to share Dana's and my testimonies.
I believe that I shall look upon the goodness of the Lord
in the land of the living!
Wait for the Lord;
be strong, and let your heart take courage;
wait for the Lord!
______________________________
2020-03-09  Blessing upon blessing, we've added another little girl to our family tree!  Rosalie Grace was born at 3:14 p.m. to Seth and Joy.  Rosie is their first baby (and our seventh grandchild).  What a joyful week for us!
2020-03-02 A joyful welcome to little Christiana Lois, born today at 5:08 p.m. to Ashley and Andrew, their fifth arrow (and our sixth grandchild).  God is so kind!
2019-11-28 We have a new name in our family Bible – Lena Charis! Our little dearie was born this morning at 8:25 a.m. to Bryce and Caroline.  Lena is their first baby (and our fifth grandchild).  Best Thanksgiving Day yet!
2019 July 9-20 As a joint Christmas and anniversary gift, our dear children generously provided substantial and consequential seed money for a get-away vacation to a place of our choice.  We chose England!  The British Isles have long been on our wish list.  We both love history and the history of the advance of Rome, of the conquering power of Christianity, of England's sordid line of kings/queens, of Shakespeare, of our Pilgrim parents, etc. has held a fascination for us for many, many years.  So to be able to actually stand on the island of England was a dream come true!
Not only did it provide all we'd ever hoped in a vacation there (and an opportunity to be wholly dependent on God in a strange land), but it served to be a sort of dividing line, separating us from the heaviness and lack of optimism of the past dodecade (if that can be a word).  We returned not only renewed as a couple, but also with lighter hearts looking forward.  Knowing our frame and remembering that we are dust, God has provided a Plain of Ease for a season (Bunyan's A Pilgrim's Progress), a place of rest and refreshing from our past weariness, a place to reflect and remind each other of the Lord's ever-good Providence in our lives. 
I know the Plain is delicate and narrow as Bunyan puts it.  It is delicate in that there is the danger of being lured to the opposite plain, the Plain of Lucre, where the world's treasure would snare those that seek it.  It is narrow as well.  I know our time here will not and cannot last ("in this world you will have trouble," John 16:33).  This is a fallen world after all.  But while on this Plain, I pray that we might be filled up with gratitude and rejoicing that Jesus has overcome the world (John 16:33) and that we might bury that truth deep inside as we continue on this pilgrim journey.  I pray we will more steadfastly keep in view that eternal Plain of Ease in the Celestial City where God's children will find rest from this wearying world- where we'll throw off our remaining burden of indwelling sin and rejoice in the King's presence forevermore.  Thank you, Lord Jesus! 
2018-12-16 Roland Oliver Young (October 12, 1928 – December 16, 2018). Dana's dad's faith became sight just before midnight on this Sunday evening.  Dad's passing has left a hole for us all, but we rejoice together that our Redeemer lives and that Dad now beholds Him face-to-face (Job 19:25-27).
2018-12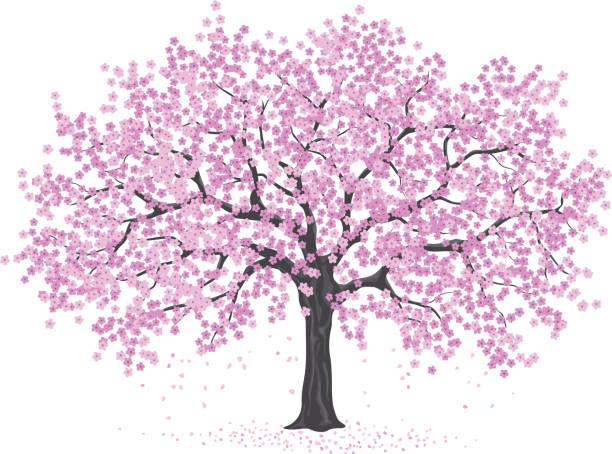 In memory of the loss of Ashley and Andrew's pre-born baby. 
2018-11-26 This was Dana's first day at his second-ever job!  He was recruited and hired as Operations Manager for our dear church.  The past decade has been a challenge, to say the least, but we are able to see somewhat how God was using those years – to expose our idols and to prove Himself as Jehovah Jireh, "our Provider," as well as practically, to prepare Dana for many of the tasks needed in his new role.  Blessed be the name of the Lord!

2018-11-21 This was Dana's last day at his first-ever job.

2018-05-25 Our son, Bryce Logan, and Caroline Marie W. were married by Pastor Joe Rigney, Cities Church, Minneapolis, at an outdoor ceremony at Silverwood Lake Park, St. Anthony, MN.
2018-04-14 We had put it off long enough… today we set down to rework our punctured budget, needing to reduce our monthly spending by tens of hundreds.  In preparation, I think the Lord led me yesterday to that beautiful Psalm 34.  All of it is applicable, but it was vv. 8-10 which were for me apples of gold in settings of silver:
"Oh, taste and see that the Lord is good!
Blessed is the man who takes refuge in him!
 Oh, fear the Lord, you his saints,
for those who fear him have no lack!
The young lions suffer want and hunger;
but those who seek the Lord lack no good thing."
Innumerable times in the last ten years, the Lord has met us so graciously in our need.  He has been patient with us in our fear and forbearing in our frustration.  He has treated us tenderly when we have been like tantrum-throwing children – angry at our circumstances and fussing at the One who loves us most.  I regret and sorrow over my weakness that often causes me to act as the world might, as if I do not have a Father.
Today was a day preceded by real tears and genuine fears.  The task before us seemed un-doable and yet, here we are at the end of our day with it done.  I feel like I have been present at the feeding of the five thousand (Matthew 14).  Did those there that day watch the bread divide and multiply before their eyes or was it more subtle than that?  Did the serving basket simply never quite empty and it was hard to perceive when or how the increase came?  If the latter, than I have experienced that same sort of miracle today (and many times personally and in our business over the last ten years). 
From where did the money come today? And how is it, it was supplied so imperceptibly from a budget which seemed stretched to begin?  For that matter, how could we have experienced so many financial losses over the past years and yet still remain in our home and still continue "eating and drinking, marrying and giving in marriage" (literally)?  I ask it again, from where did that supply come?  We try to watch intently the never-emptying basket, we get a clue here and there, but soon lose track from where it is all coming.  We know the Lord has supplied all our needs according to his riches in Christ Jesus, but the trail of His means  has so often been shadowed by our King.  We simply find ourselves at the end of it, looking back with astonishment to see one need met after another. 
That God is marvelous is too weak a saying.  Why he would condescend to help us in our doubting and fretting and pouting and despairing?  Praise be to God for his rescue (in all ways) in Christ Jesus, our Lord! 
2018-03-19  Today, we had a significant and permanent change to our business – may God receive glory in it.
2018-01-30 William Ryle was born in the wee hours of the morning today to Ashley and Andrew.  Ashley's home birth was without incident and William's three siblings have welcomed him with great joy and excitement!  Thank you, Lord Jesus.
2016-05-26 Lucy Grace was born to Ashley and Andrew in their home today!  She is the first grandDAUGHTER and the 3rd grandchild for Dana and me. Hallelujah!
2015-09-24 A couple weeks ago, I first noticed an item of concern regarding my health which was confirmed by Dana and, earlier this week, by my primary care nurse practitioner.  She ordered two diagnostic imaging tests, which were today.  I am so grateful for the good report ("no mass") which followed and so grateful for those who came alongside me to ask God for his mercy in this situation… which He has kindly granted.  I pray that God will use this experience for my future sanctification and for his great glory.
2015-06-15 Our oldest son, Seth Andrew, and Joy Elizabeth S. were married by Pastor Jeff Lacine, Sellwood Baptist Church, in a garden wedding Imbrie Hall, McMenemis Roadhouse in Oregon.
2015-05-09 Our dear son-in-law, Andrew Jacobson, was ordained today into the Presbyterian Church of America (PCA, the conservative one – ha). God has been leading and directing his path ever since he left seminary to this end… or should I say, beginning. May God make him a mighty man of the Word, diligent to the church in his home, and a faithful shepherd for the flocks in his keeping.
2014-08-03 Lewis Elliot born to Ashley and Andrew; 2nd grandchild for Dana and me.  God graciously allowed Dana and I to be there when Ashley delivered Lewis, allowing us to meet our little Lewis brand new and to spend time with Calvin those first days.  Hallelujah.
2014-07-14 Dana and I celebrated our 30th wedding anniversary today.  In celebrating what God has wrought, my thoughts span the last 34 years really.  My mind skips from one macro image to another: to our first shy and wonderful Red River High School days as we were getting to know each other; those busy and formative years in college as we began to dream of a life together; our happy, sunny, hot, beautiful wedding day and night; our adventurous wedding trip through the north unit of Theodore Roosevelt National Park (ND), Billings (MT), Yellowstone and Cody (WY), back through MT to Medora (ND), then back home to our new UND apartment; college graduation; the support and joys of our expanded family; our first jobs; stepping into evangelical circles; beginning our family; moving into our home; adding to our family; the grave losses of our moms; the busy, happy golden days of parenting our kiddos; the pleasures of home schooling; beginning to watch our family spread their wings and find roots; the testing of our faith through business trials; the joys of having sensible children who all belong to Jesus; happily expanding our hearts and family through marriage and grandchildren; the Lord's timing in pushing me out of the nest; finding a biblically-sound, welcoming church home in which to plant ourselves; empty nest trial periods as our children cycle in and out of their days at home; and finally, today, wondering what our future days will bring, reminding myself that the grace-upon-graces that we've received in the past will be just as sure for us in whatever future may come, that God is ALWAYS good, and making silent prayers to finish well as we sojourn to our true home.

2014-04-19  My youngest child, Courtney, turned twenty today.  I am no longer a mother to teenagers <<sniff>>.  Thank you, good Lord, for gifting Dana and I with our four blessings.
2013-08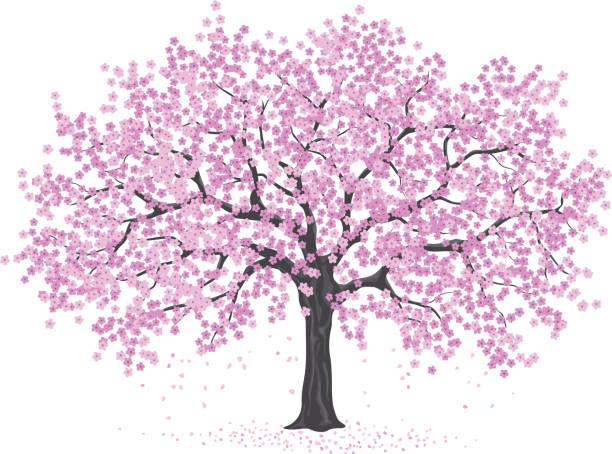 In memory of the loss of Ashley and Andrew's pre-born baby.
2013-03-27  Three significant pro-life legislation passed and signed in North Dakota:  HB 1305 (to ban abortions performed solely for the purpose of gender selection and genetic abnormalities), HB 1456 (to ban abortions after the detection of a fetal heartbeat). 
Concerning HB 1456 the governor wrote, "although the likelihood of this measure surviving a court challenge remains in question, this bill is nevertheless a legitimate attempt by a state legislature to discover the boundaries of Roe v. Wade. Because the U.S. Supreme Court has allowed state restrictions on the performing of abortions and because the Supreme Court has never considered this precise restriction in HB 1456, the constitutionality of this measure is an open question. The Legislative Assembly before it adjourns should appropriate dollars for a litigation fund available to the Attorney General."
I pray that God will give us a William Wilberforce moment and that this bill will be upheld in the courts, paving the way for other states to do likewise.  Even though it does not make abortion illegal in our land, it would go a long way to reducing a gross number of abortions. 
2013-01-16 A willing and un-solicited sponsor offered daughter, Courtney, enough money to return to school this spring.   The Dean of Women had sought and found a willing contributor, but the amount offered, though very generous, would still require C. to go into debt to finish the semester.  So she made plans to come home and to work for a year with hopes to return to school next January to continue in her studies.  She was preparing to leave Thursday morning to bring her things home and Dana and I were going to follow over the weekend to help move her large items in the van.  We were just getting ready for bed Wednesday night when C. checked her email.  A classmate had shared her need in a Sunday School class in his home church.  Long and short of it, a couple heard of her need and offered a large sum of money to help C. finish her semester.  C. will access both offers, but our hope is that she will be able to return an unused portion to each donor.  The timing allowed C. to make preparations decently and in order before she headed back to school Sunday morning with classes beginning on Tuesday after MLK Day.  Completely Deus ex machina only not a precocious god "from the machine," but the one, true God from his throne on high, regarding his daughter and moving sovereignly in the hearts of his people on her behalf for her good and his great glory–hallelujah.
2012-05-29 Calvin Taylor is born.  Firstborn of daughter, Ashley, and son-in-law, Andrew; first grandchild for Dana (Granddad) and me (Grammy). Hallelujah!

2011-06-03 Our oldest daughter, Ashley Anne, and Andrew Leo J. were married by Pastor Todd Olson at First Evangelical Free Church, MN.
2010-08 The Lord led us to Faith Evangelical Free Church after 25 years bound to another congregation.
2004-11-03 Mother, Myrna Mae Anderson LeClerc (July 31, 1942 – November 3, 2004)
1988-08-07 Mother-in-law, Lois Darlene McIntyre Young (April 29, 1933 – August 7, 1988)
1998-03-03 Courtney received Christ
1995-09-03 Bryce received Christ
1993-08-05 Seth received Christ
1991-08-25 Ashley received Christ
1994 Courtney Beth is born
1991 Bryce Logan is born
1989 Seth Andrew is born
1987 Ashley Anne is born; we're parents!
Kim's testimony
I have had a reverence for God and a love for Jesus since my childhood and I knew that Jesus had died for my sins; but in fact, I did not know how to appropriate his death to my sins.  The denomination of which I was a part taught that I and all others in the church became members of God's family upon our baptism as infants in that church.  This denomination also taught a works-oriented religion meant to keep us in good standing before God.  My hope was in clean, devout living and regular church attendance.
When I was in elementary school, I remember responding to a televised Billy Graham crusade and writing to receive follow-up materials.  When I was in high school I received a small New Testament/Psalms/Proverbs from the Gideons.  I began to read it on the bus in the mornings on my way to school.  That was an exciting time.  I did not understand everything I was reading, but the Word of God was giving me a sense of joy and wonder as the light of truth began to peak through the darkness of my understanding of God.
It was in college, however, that I was born again.  I had been reading a book entitled Why I am a Lutheran to better understand the denomination my boyfriend (and future husband) belonged to at the time.  It was in that book in the Sears break room during my lunch hour that I first read Ephesians 2:8-9, "For by grace you have been saved through faith. And that not of yourself; it is a gift of God, not of works, lest anyone should boast."
The Holy Spirit used this key Scripture to impress upon me my inability to contribute anything toward my salvation.  Just as "something like scales" fell from the apostle Paul's eyes and he was filled with the Holy Spirit and could see; I , too, experienced scales of darkened understanding falling away.  I was filled with the Holy Spirit (not in a charasmatic manner) and I could the gospel clearly.  I understood then that my salvation was solely secured by a trust-worthy and able God. 
I remember a loop repeating over and over in my mind, "He did it all…God does everything…there's nothing I can do!"  Like those referred to in Hebrews 4:2-3, the good news had come to me in the past as to others, but the message I heard had not benefited me, because I did not combine it with faith.  Still striving in the flesh, I was kept from God's "rest" (Hebrews 4:9-10).  Just as the Hebrews in Egypt needed to actually take the blood and apply it to their doorposts to be saved, I finally understood how to apply Jesus' death to my sins—through faith and faith alone.  I understood then that all of the work of my salvation had been done by God himself.  "Jesus paid it all.  All to him I owe."
When I believed on the Lord Jesus Christ as the only means to rid myself of the eternal punishment that hung over me, the Holy Spirit set his seal on me.  I had been justly held responsible for my sins which are an affront to the very nature and character of our holy Creator.  However, wonder of wonders, the sinless Jesus became my sin while on the cross and bore the punishment that was to be mine.  He bore all the wrath of the Father in my place until it was completely spent, leaving nothing but God's propitiousness toward me.  What's more, this God who had seemed distant and "other," came near to me and revealed himself as an intimate, knowable Father. 
"I rose, went forth, and followed him."  I have walked as a new creation ever since.  I was given a new heart with a fixed allegiance to love and serve God and I was given a new mind to discern God's Word and his ways. My inner self is being renewed day by day and I believe by faith that I am being conformed to the image of God's Son, Jesus Christ.
Dana's testimony
I was raised in a Christian home by believing parents who taught us the Truth from our earliest ages. Besides teaching and living the Word at home and bringing us to church every week, they often brought us to hear various speakers. When I was a preschooler, I think it was late Fall in 1965, we went to hear Pastor Richard Wurmbrand, the founder of Voice of the Martyrs, speak. He had recently been ransomed from a Communist prison after many years. I recall that Pastor Wurmbrand gave a clear Gospel message and ended with an alter call. Even as a preschooler I felt very drawn to step out and go forward. I did not, however. During the car ride home I talked to my mother about what I had felt and recall saying something to the effect that, "I bet that was the Holy Spirit wasn't it?"
My parents had taught us enough that even as a preschooler I knew that God worked in us through the Holy Spirit. I had never actually "heard" and personally experienced Him until then.
My memory is not absolutely clear on the chronology, but sometime soon thereafter, possibly that night, as I was going to sleep I prayed and confessed my sin and asked Christ to be my savior. I was filled with the sweetest sense of well being a 3 or 4 year old could imagine. I can't say that I sky rocketed in growth and maturity. I would say I grew in the Lord in rather quiet, steady manner.
The story of my regeneration is not dramatic in the way of some who live many years outside of Christ before being saved. I didn't "get into any trouble" and was what most would call a "good Christian boy." I did, however, fail to integrate in practical ways the truth of my salvation with my life. I knew I was saved and why, but this truth had not yet fully broken into my perception in a way that connected the material world I lived in with the eternal reality of my heavenly home (if that makes sense).
When I was a sophomore in college I acquired my first study Bible and began to read the Word for myself with more regularity. The Fall of that school year I went with Kim (now my wife) to see a Billy Graham movie. I think it was The Prodigal. I recall thinking that it was "OK", but not being super "wowed" by it. However, after the show Kim and I went for a walk and I began to be struck by how little thought I ever gave God most days. I recall crying and crying and saying that, "I'm so far from him so much of the time." Some might say that's when I was born again, but I know that happened when I was a little child. I think that God said, "It's time to grow up now, Dana, and get to know me and learn to live with me and for me."
That was probably what a lot of people call "recommitting" their lives to God. For me it just felt like a crushing sorrow over the great ungrateful neglect with which had treated my Savior who so loving called me those years earlier.
Since being saved as a little boy, and more so after my deeper awakening that Fall, I would say that God has steadily grown Himself in me and opened my eyes to see him at work in my life more and more and my ears to hear him more and more. He has kept me from a great many griefs that I know my unsaved nature would have willingly run into had the Spirit not been in me to direct my way. In particular, He has placed in me a love for and joy in His Word. I love to read it, hear it preached, study it with others and help others grow in their comprehension, appropriation, and application of it. In more recent years He has been opening my eyes more and more to apprehend the beauty and magnitude of His grace toward me in the gospel. Instead of growing accustomed to grace, I'm more and more awed and likely to be moved to tears over it.
By God's unilateral grace, I live in the blessed assurance of seeing Christ face to face and spending eternity in his presence because Jesus paid the penalty for my sin, bearing the full wrath of God until it was completed. I know that God accepted Christ's death as my substitute for my sin debt because this was validated by Jesus' resurrection when "God raised him up, loosing the pangs of death, because it was not possible for him to be held by it." Jesus had no sin of his own, so having fully born the wrath for mine it was not possible that death should hold him. Jesus' resurrection is proof that my sin has been paid for. Since "there is now therefore no condemnation for those who are in Christ Jesus", and I am in Christ by faith in his death and resurrection on my behalf and by the grace of His call, there is no basis for keeping me from the promised inheritance.
"So we do not lose heart. Though our outer self is wasting away, our inner self is being renewed day by day. For this light momentary affliction is preparing for us an eternal weight of glory beyond all comparison, as we look not to the things that are seen but to the things that are unseen. For the things that are seen are transient, but the things that are unseen are eternal." 2 Cor 4:16-18